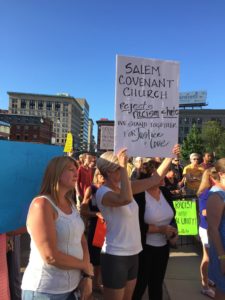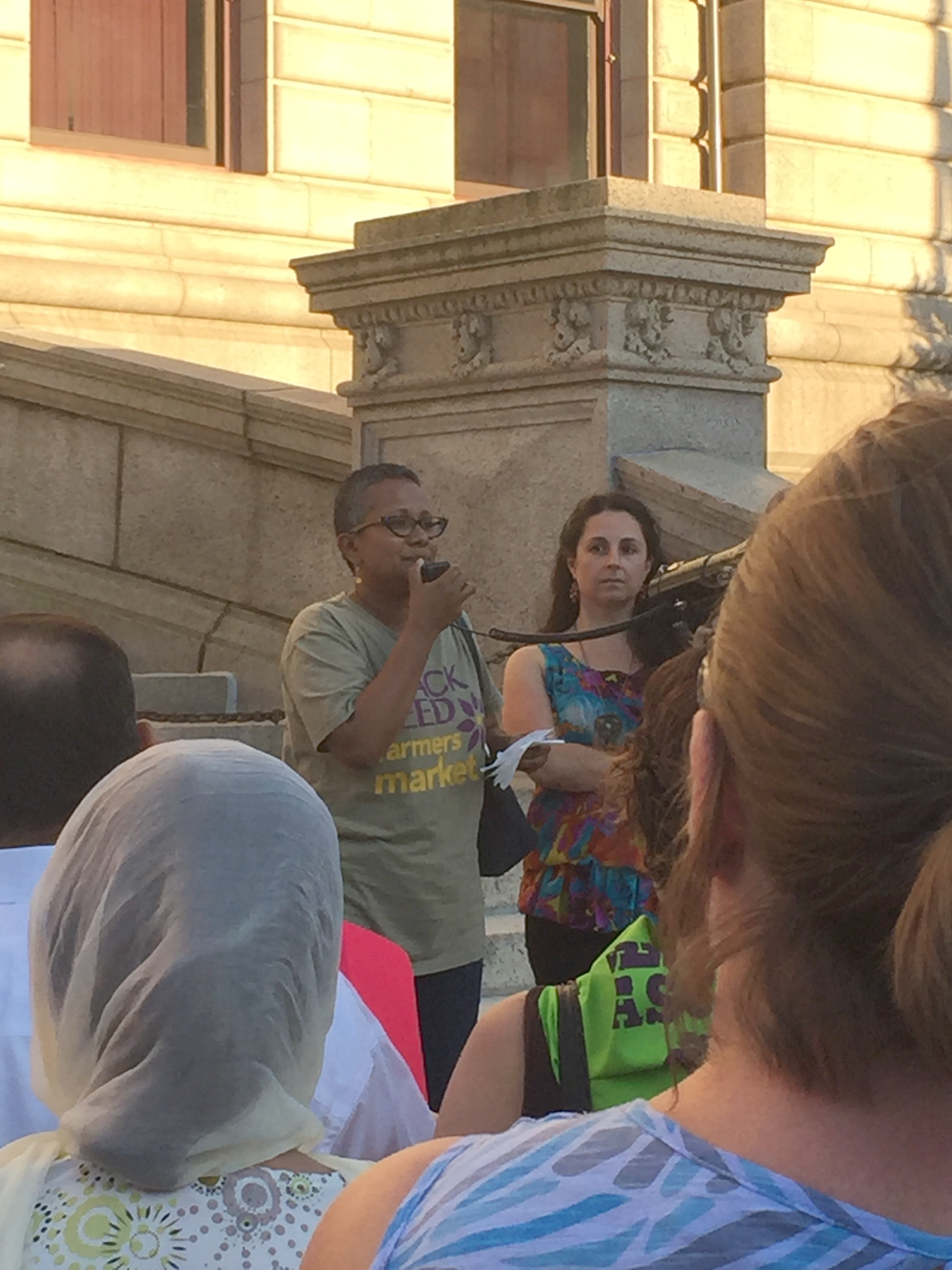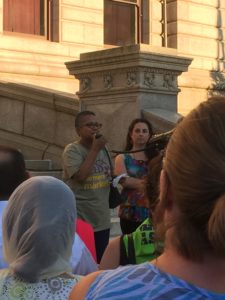 Saturday was a tragic day as hate groups ascended on Charlottesville, VA spreading their hate-filled message of violence, racism, anti-Semitism, and white supremacy. Many were injured and one person (Heather Heyer) was killed as unarmed anti-racists stood up to bring a different message of love and justice to the day. Christians cannot continue to stand by and not condemn the actions of these hate groups. Jesus is the supreme example of love in action and from its infancy, the early church, Christianity has always stood for justice, equality, and love of neighbor. In response to Saturday's events, more than 790 events across the country were organized to stand in solidarity with Charlottesville. A few of us from Salem rallied at Worcester's City Hall on Sunday afternoon to stand against these hate-filled acts and stand up for justice and love. It is critically important and well past the time for white Christians to condemn and confront white supremacist ideology in all of its forms — including structural racism in our criminal justice system, our education system, economic and financial systems.
In Boston, for the second time this summer, the Holocaust monument was vandalized. This glass structure has stood unharmed for over twenty-three years. Now, in a matter of months, it has been damaged and defamed twice.  This is not the America we believe in, nor is it the Boston we live in. This Saturday, a variety of hate groups have targeted Boston for their next parade. It is not their free speech we protest but the vile message of hate and violence we stand in opposition to. At this time, a few of us from Salem are planning to go to Boston and again stand for Charlottesville, justice, and love. Salem must take a clear stand against such evil as articulated by the KKK, and other hate groups. If you would like to travel to Boston this Saturday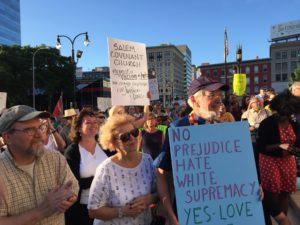 please email me or call the office at 508-853-4071. Let us continue to pray that peace, justice, and love will be done on earth as it is in heaven.