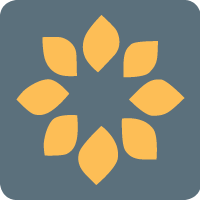 History of Salem Covenant Church
On September 6, 1880, a group of Swedish immigrants founded the Swedish Evangelical Free Church of Worcester, with 28 charter members. New England Congregationalists offered support and assistance to enable their immigrant friends to establish a place to worship as they settled in to their new home. The church called their first pastor, Rev. George Wiberg, a Congregational minister from Iowa. In 1881, the church joined the fellowship of Congregationalists. Services were held in a rented hall which held about 250 people. As church membership grew, the congregation moved to a larger rented space and then bought land on Providence Street in Worcester, where a new church building was erected. Local Congregational churches provided a loan to help fund building costs.
As the church continued to grow, a new chapel was built in Quinsigamond Village, a largely Swedish area of Worcester, where they had additional space for prayer meetings, Sunday School and sharing the Gospel. The second Swedish Congregational Church of Worcester began in 1885, now known as Bethlehem Covenant Church. The congregation continued to grow and when a larger, very attractive church was offered for sale in Salem Square, near to City Hall in downtown Worcester, extensive discussion about whether to buy it ensued. The building was very large and expensive (about $40,000) but it was eventually decided to act in faith and to purchase the 1848 building with a capacity to seat 1,100 people. In 1896, the church moved into their new home in Salem Square. At that time, the congregation was primarily Swedish and still held services in Swedish. A bylaw, written in English, made this statement:
This church is a union of men and women who believe in the Lord Jesus Christ, and who or most of whom also understand the Swedish language and desire to worship in brotherly love and unison, for the upbuilding together in the most holy faith, to lead and encourage each other during the life's sojourn and as co-laborers for the spreading of the Gospel both far and near, and especially among the Scandinavians in and about the City of Worcester.
By 1900, the church in Salem Square had about 512 Sunday School students, including 35 adults, and were taught lessons mostly in Swedish.
The most well-known pastor of the Salem Square church was Rev. Johannes Alfred Hultman, who was pastor from 1900 to 1906. He composed and sang songs and became renowned in the United States and Sweden, affectionately called "Solskenssångaren" – the "Sunshine Singer." It is said that he conducted over 12,000 services in the United States and Sweden from 1897 until his death in 1942. He was known to give away the money that was collected during his singing services. Salem Covenant Church continues to sing many of the songs he composed, the favorite being "Thanks to God!" ("Tack o Gud!").
Several smaller congregations were founded by Salem Square members who moved into towns on the outskirts of Worcester, one formed in 1891 which is now known as the Pilgrim Covenant Church in Lunenburg, Massachusetts.
Music was important to the Salem Square congregation and remains a key element of worship for Salem Covenant Church today.
During World War I, many Swedish Immigrants came to settle in Worcester and attend the Salem Square Church. After the war ended, some returned to Sweden but many remained permanently. The church endured the Great Depression and continued to thrive, at home and abroad, sending missionaries to other parts of the world, including China, South America and Alaska. Gradually, the language of services and teachings transitioned from Swedish to English. During World War II, many members joined the armed services and were sent overseas. The Young People's Society published a monthly newsletter, The Home Front, to stay connected and send news back and forth.
In 1947, the church was invited to join the Evangelical Mission Covenant Church of America. The following year, the congregation voted to join the national denomination. In 1949, the church adopted a new name, Salem Square Covenant Church. Also that year, the church was gifted a campground, Camp Charlton, which is located on a waterfront in Charlton, Massachusetts.
In 1969, the church moved from Salem Square to its present location on East Mountain Street in the Greendale section of Worcester. In the years following, Salem considered options for its 55 acre site and partnered with First Baptist Church of Worcester to plan and be involved with the beginnings of Briarwood Retirement Community, which is now Salem's next door neighbor and remains a vibrant senior living community. Salem continues to nurture a lifelong relationship with Briarwood and is very involved with events and special services there, as many Salem members are residents.
Much has changed in over a century, but still the people of Salem hold fast to the same faith of their fore fathers and mothers who began a journey in Worcester, so many years ago. Even now, we continue the journey, believing that the Spirit of God will guide us forward. Salem has endured much over the years and is sustained by the knowledge that God's faithfulness endures forever. We are blessed by the ties that bind us to the past as we live in the present, looking forward to the future.