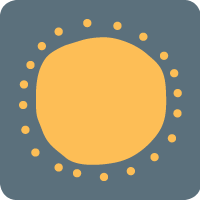 Salem Covenant Community Nursery School
For over forty years, Salem Covenant Community Nursery School has served the greater Worcester community providing loving, engaging and nurturing educational experiences for Nursery School age learners and their families. A highly trained staff, many with Master Degrees, is quick to develop effective relationships not only with the children but also with their entire families. Salem Covenant Church provides a bright, clean and safe environment that supports a robust program and curriculum.
Nancy West, director of the school, began as a Mom with two children attending SCCNS and soon realized that this was a quality enriching program that she not only wanted her own children to benefit from but something she herself longed for to exercise her own vocational gifts and skills.
The convergence of gifted staff people, excellent facility, sound curriculum development, caring and committed families, all undergirded by Salem Covenant Church's commitment to serve its community has led to the success and growth of this longstanding educational outpost. Come and see why hundreds of young families searched out and now rave about SCCNS!