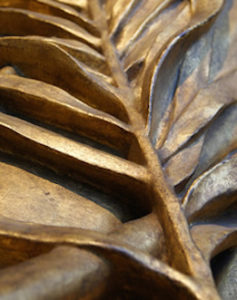 With the advent of the Palm Sunday Parades, Holy Week is initiated and we join in the observation and participation in remembrance of the last week of Jesus's life. Holy Week is the most sacred time period of the Christian year. It is of central import in understanding Christianity as a world religion and, particularly, understanding who it's principle figure Jesus is and the ministry he brought to all humanity. Plan to join Salem in practicing resurrection by rehearsing the incredible events of Holy Week. What follows is our Holy Week schedule. If you have questions please call the office at 508-853-4071. Blessings.
HOLY WEEK AT SALEM
PALM SUNDAY: the re-enactment of Jesus's entry into Jerusalem the final week of his earthly life.
Join us for worship at 10:00 am, Sunday, April 9.
THURSDAY:  We gather to participate in a re-enactment of Jesus' last supper with his followers before he is arrested on trumped up charges by the Chief Priests, elders, and members of the Jewish Council. This service is commonly referred to as Maundy Thursday. Maundy is Latin for "mandate" and focuses on Jesus' new mandate to his followers that we love one another as Jesus has loved us.
Join the evening meal 7:00 pm, Thursday, April 13.
FRIDAY:  One of the great themes of Holy Week is that of death and resurrection. This involves a most intentional or surprise experience of personal transformation. Friday of Holy Week is referred to as "Good Friday" and remembers the death of Jesus by Roman crucifixion for the salvation of the world. In celebration of this night, we are hosting an ART EXHIBIT of people's experience of personal transformation. Entries will be shown in the large foyer of the church.
Visit the exhibit, 6:30 pm to 8:00 pm, Friday, April 14.
SATURDAY:  The long day of waiting and grief. Jesus has been crucified. Only because of our Post-Easter knowledge do we know of Jesus' resurrection. Saturday traditionally has been a time of intense reflection. Baptismal candidates frequently maintained an all-night vigil in preparation for their baptism at dawn. The ritual of "New Fire" is in remembrance of this vigil. We gather around a small campfire, sing songs, and share conversation (and eat s'mores). The light for the Christ Candle of Sunday morning is taken from this "New Fire" gathering.
Gather around the fire, 7:30 pm, Saturday, April 15.
SUNDAY: EASTER Sunday morning is a celebration of joy in the resurrection of Jesus Christ from the dead. The sanctuary is adorned with colorful flowers and banners of celebration. The music is augmented by guest musicians and a brass ensemble. It is the highest point of Holy Week!
Come celebrate with us! Worship: 10:00 am, Sunday, April 16. Come sing additional Easter hymns at 9:50 am prior to the service.